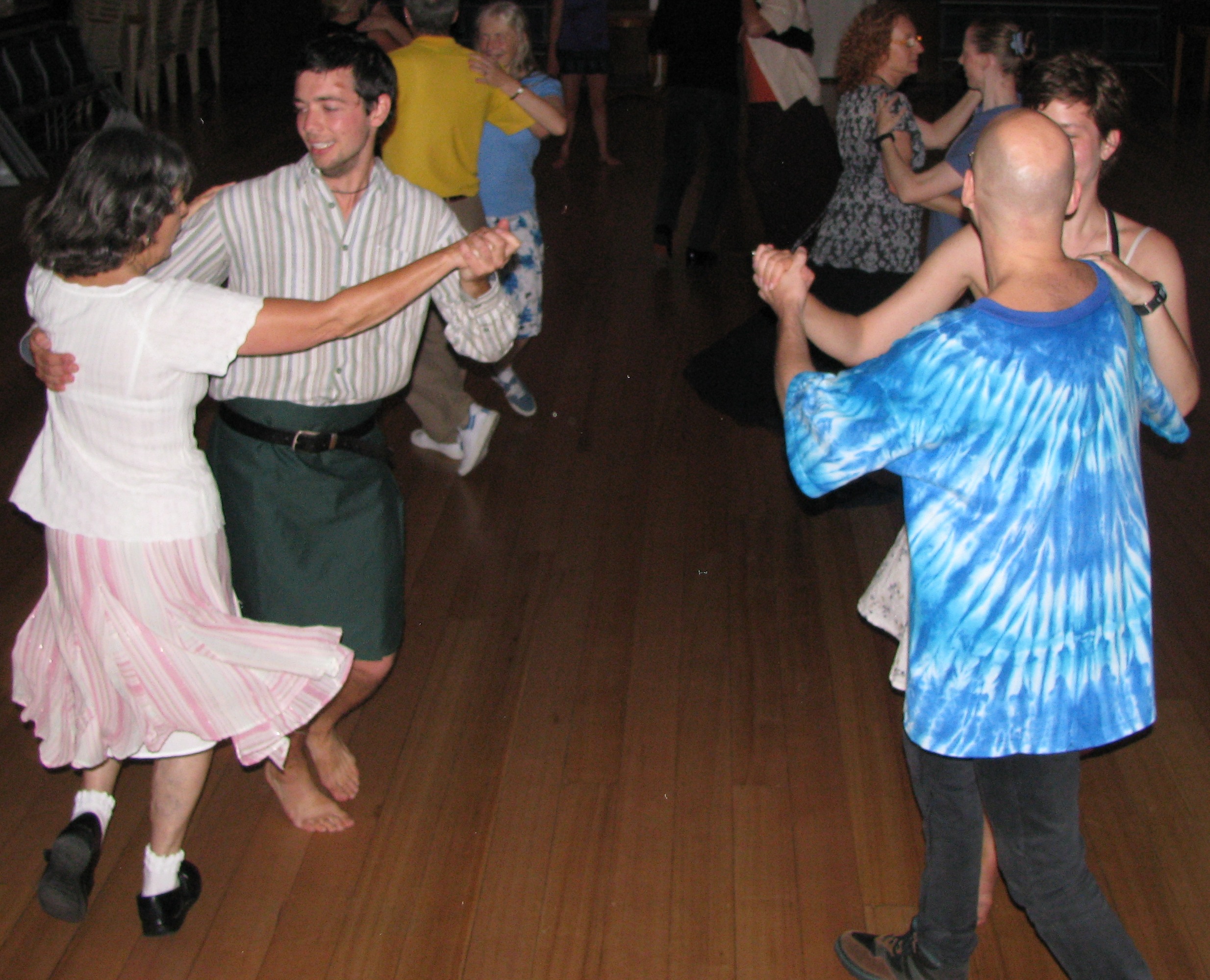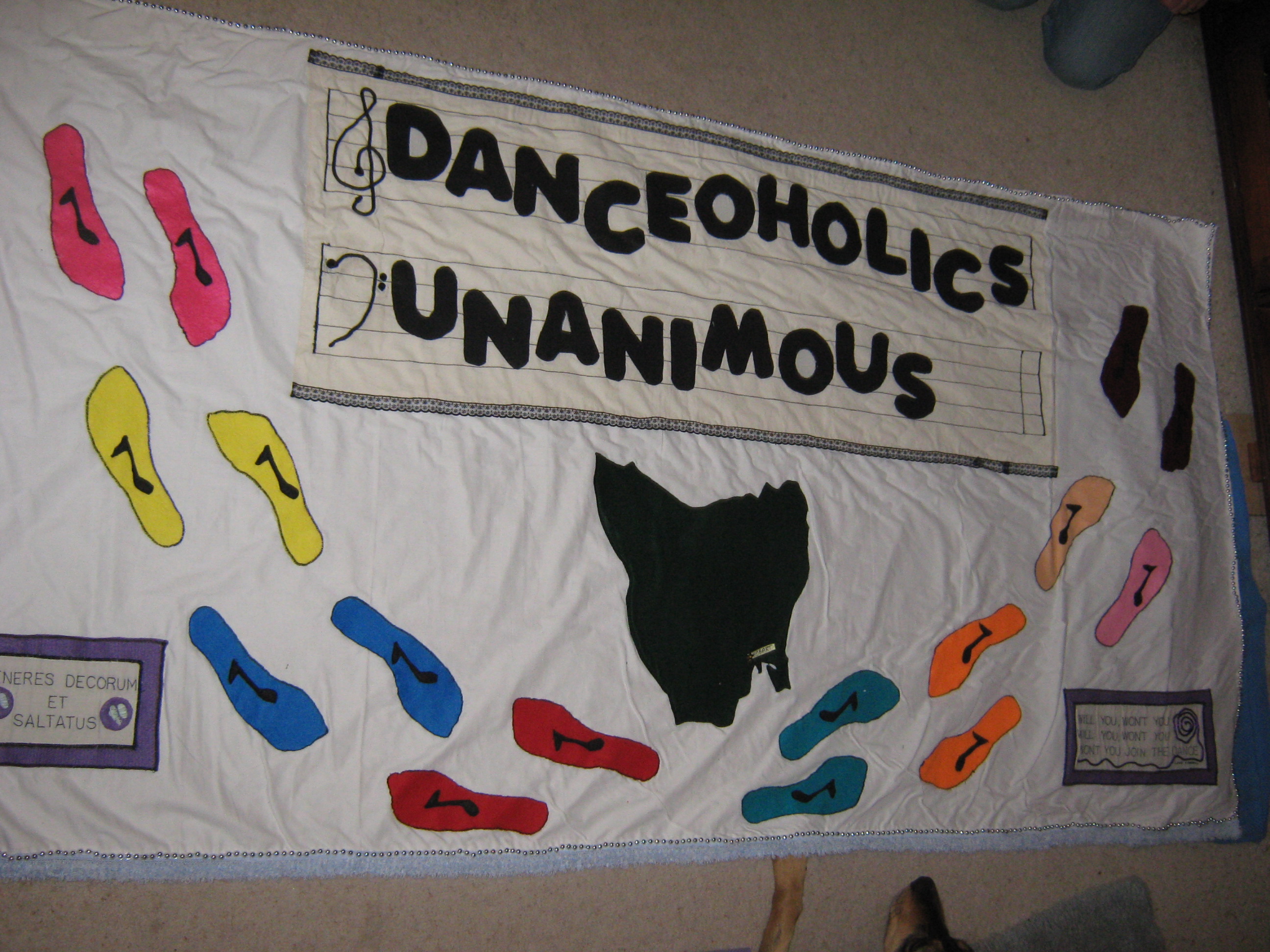 Danceoholics Unanimous is an informal group of people who get together to laugh, chat and dance a lot. We do an eclectic mix of folk dances, including some challenging ones.
Second Friday of each month except January and Easter
7:15 for 7:30-10pm then supper, Pat Murnane Hall, 188a Lenah Valley Rd, Lenah Valley (next to RSL, opposite John Turnbull Park)
Conditions: folktas.org/conditions
Tickets: $6-$12 at trybooking.com/YQXR or at the door.
Please BYO water bottle and a plate of supper to share.
Music will often be recorded, but if you can play some for fun, please offer!
No partner required. Dress and attitude: casual.
See folktas.org/venues for how to find us, including details of sustainable transport.
Folk Federation of Tasmania Inc
folkdancetas@gmail.com 03 6273 2127
www.folktas.org/danceoholics
Facebook/Meetup: dance folk tasmania
If you're not smiling, you're not dancing!
See the events list to the right of this page for the nearest forthcoming dances.