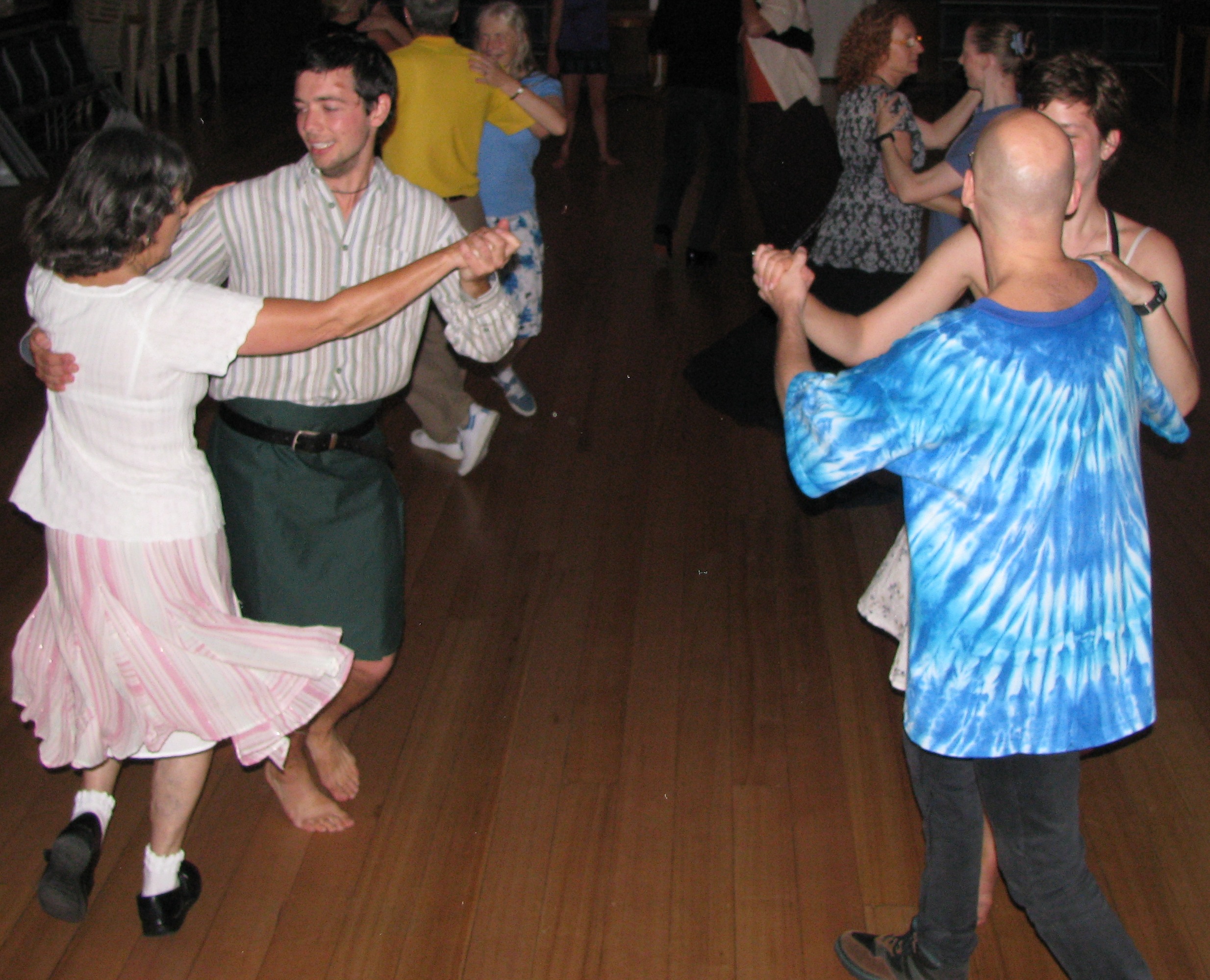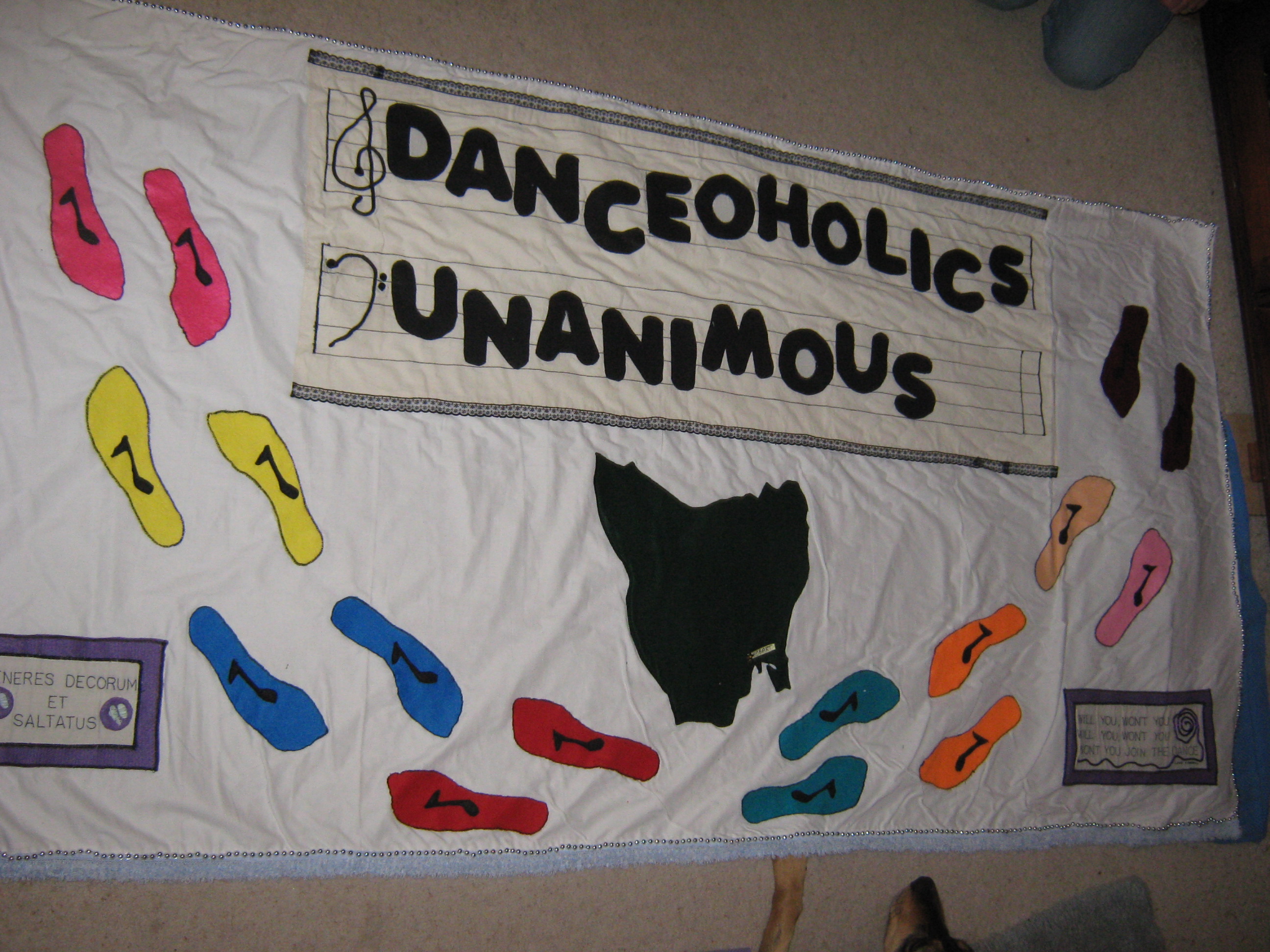 Danceoholics Unanimous is an informal group of people who get together to laugh, chat and dance a lot. We do an eclectic mix of folk dances for those who want to try something different or can't wait until the end of month dance.
Second Friday of each month except January and Easter
7:15 for 7:30-10pm then supper, St James Hall, 462 Elizabeth St, New Town (off Rupert Avenue just up the hill from Augusta Rd, enter behind church)
Conditions: folktas.org/conditions
Tickets: $6-$12 at trybooking.com/YQXR or at the door.
Please BYO water bottle and a plate of supper to share.
Music will often be recorded, but if you can play some for fun, please offer!
No partner required. Dress and attitude: casual.
Folk Federation of Tasmania Inc
folkdancetas@gmail.com 03 6273 2127
www.folktas.org/danceoholics
Facebook/Meetup: dance folk tasmania
If you're not smiling, you're not dancing!
See the events list to the right of this page for the nearest forthcoming dances.