The National Windjam is no longer happening. Here are some posts of the fun we had!
The NOtional Windjam is a casual weekend of playing, sessioning and catching up for enthusiasts of the squeezy instruments who can't wait for the big Windjam in 2013.
We will be based around the Richmond Arms, Town Hall supper room and also the Village Green if the weather is kind (bring a chair if you can).
Click the image above to see a flyer.
Hope to see you there.
Enquiries: twang@internode.on.net, Fred (03) 6260 1008 or 0408 555 925
Stuart (03) 6239 1517 or 0438 344 763
Previous Windjams
Well the National Windjam 2011 is over and didn't we all have a great time?
If you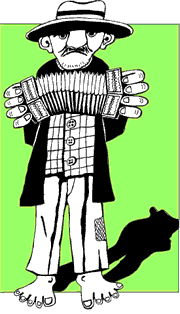 have any particular antecdotes you think might be worth posting here please send a few lines to Sarah at secretary@folktas.org (the nationalwindjam email account has been temporarily retired). We'd love to hear about anything that you really enjoyed or anything you think could have been improved or included. Meanwhile, reminisce with a few of the photos we have collated below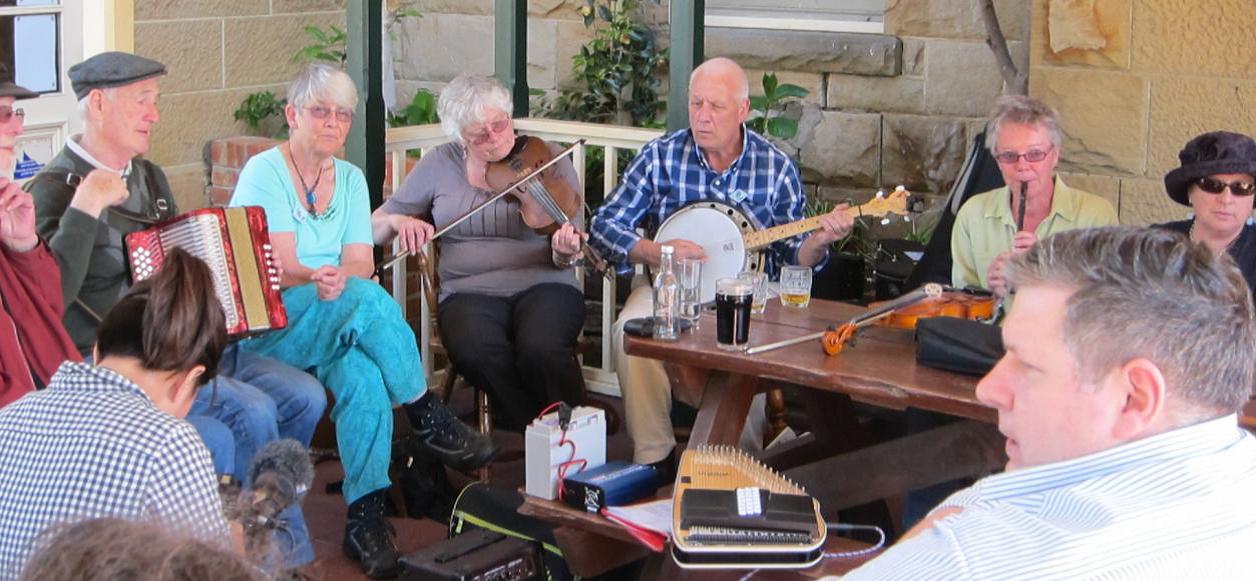 An impromptu session at The Richmond Arms Hotel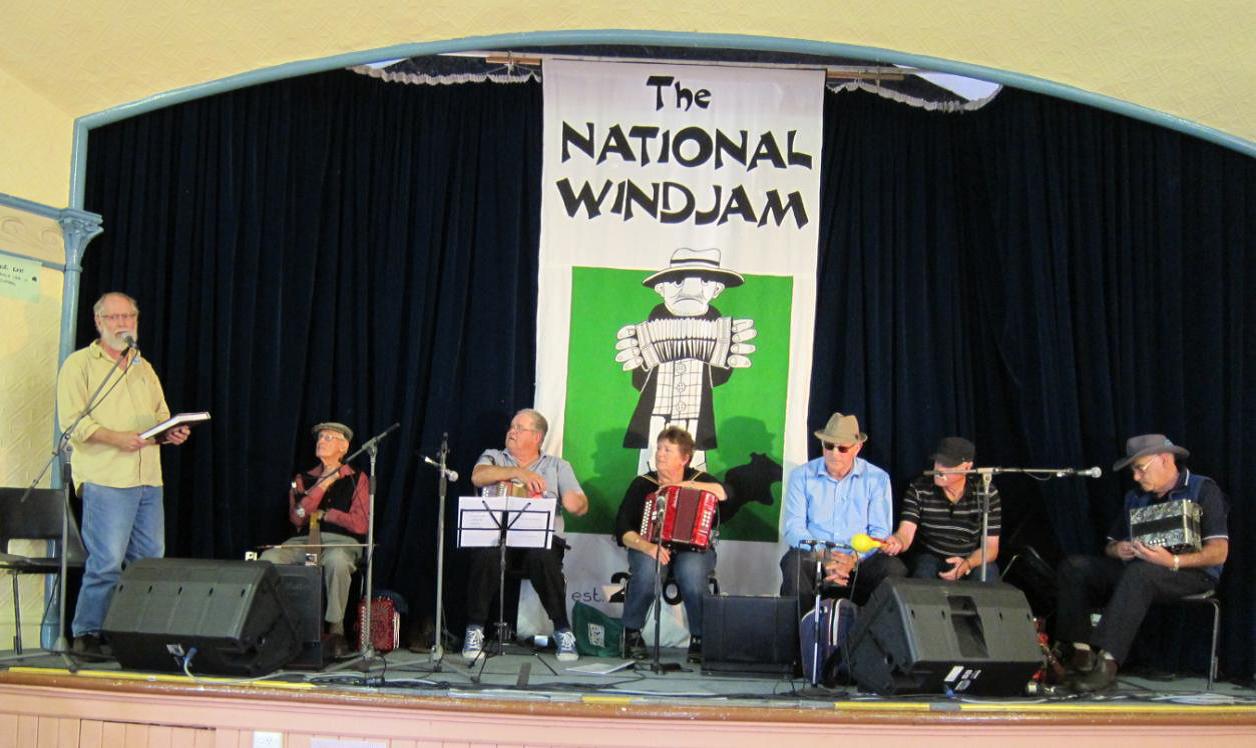 Rob Willis presenting Hydro Tasmania's book Lifeblood to some of the men from Hydro Camps and the Melodeon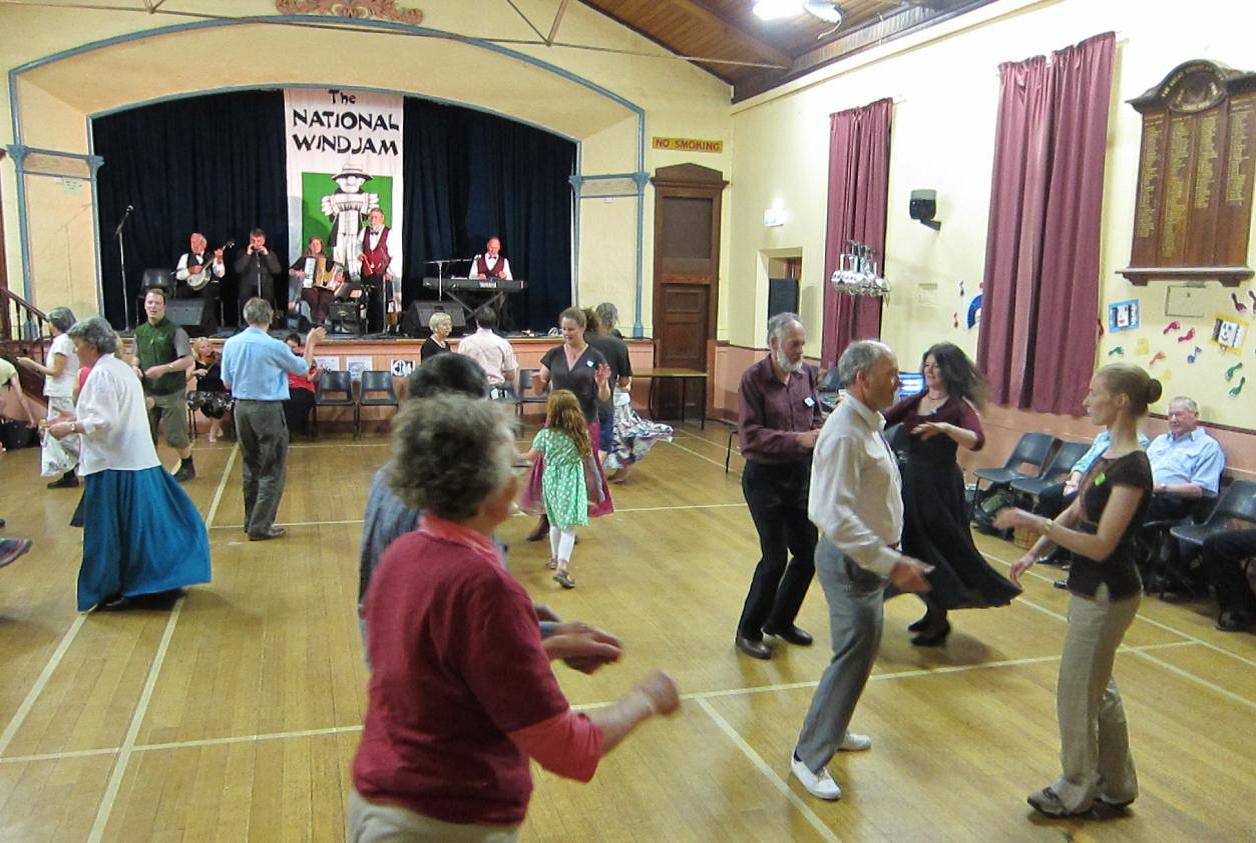 Left: The Saturday night dance with The Gay Charmers and friends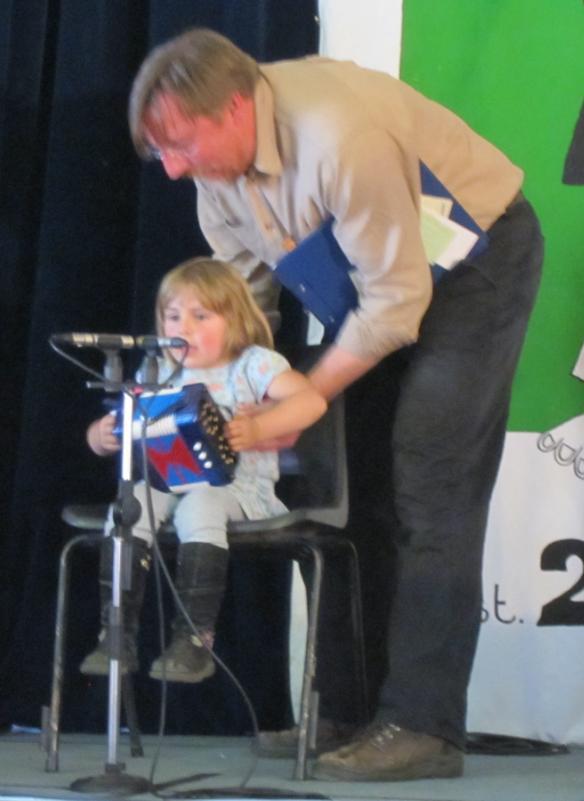 Right: Fred Pribac with his daughter Minna (good to start them young)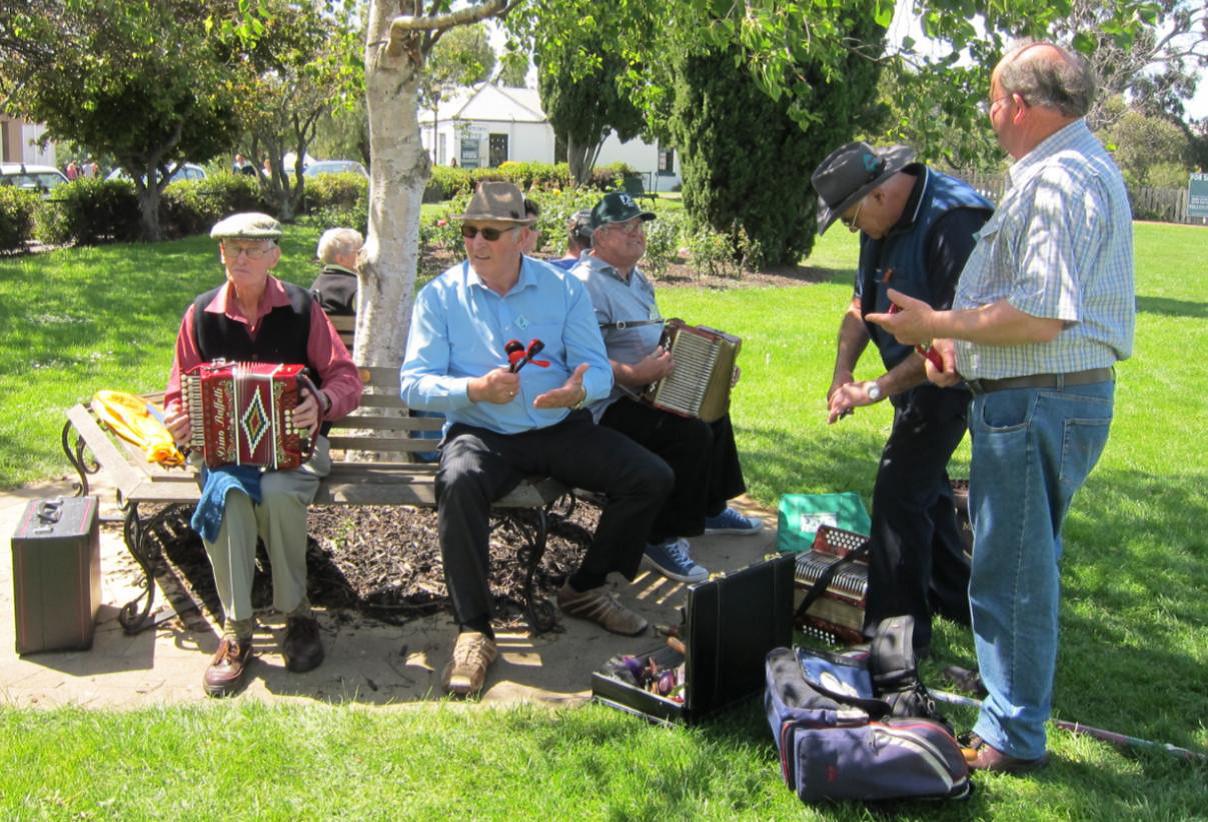 A session on Richmond Village Green featuring various Windjammers including Ern Sharman
The committee are planning a mini-squeeze for 2012 likely to be held in Richmond again -a lower-key event with much smaller organisational requirements. We'd love to see you there. Check back here mid-2012 when we should start putting information up.
Meanwhile, it just remains for us to say thanks to those who joined us (as a performer, an attendee or a valuable volunteer) and helped make the festival the success that it was.
Our festival was generously assisted by Clarence City Council via the Community Grants Program and also many Richmond businesses, organisations and residents have been incredibly supportive. There are also several Hobart businesses who have sponsored us. We are very grateful to all our sponsors and supporters-see below for their details.
Lark Distillery, Davey St, Hobart
MacFie Music 173 Elizabeth Street, Hobart
McCanns Music 141-143 Elizabeth St, Hobart
Tassal (Hobart shop)
Ma Foosies, Richmond
Country Leather, 108 Elizabeth Street, Hobart
The Tasting House, Richmond
The Woodcraft Shop, Richmond
Richmond Barracks, Richmond
Tara's Richmond Farmstay, Richmond
The Richmond Village Group
Richmond Primary School
Richmond Arms Hotel
Hydro Tasmania

Links of interest:

Windjam Tunes – Music for the 2011 National Windjam
www.concertina.com Reference collection for concertinas-a veritable treasure-trove of resources
Basic information about accordion types: http://www.mustrad.org.uk/basic.htm
Celtic Southern Cross – suppliers to folk musicians: http://www.celt.com.au/
Celtic Southern Cross also run a Celtic Summer School: www.celt.com.au/summer.html
Classical free-reed instruments – definition and types of instruments: http://www.ksanti.net/free-reed/.
Playing the Anglo concertina in bush music style: http://www.bushtraditions.org/tutors/concertina.htm
The Pure Drop – Accordions: (link no longer exists)