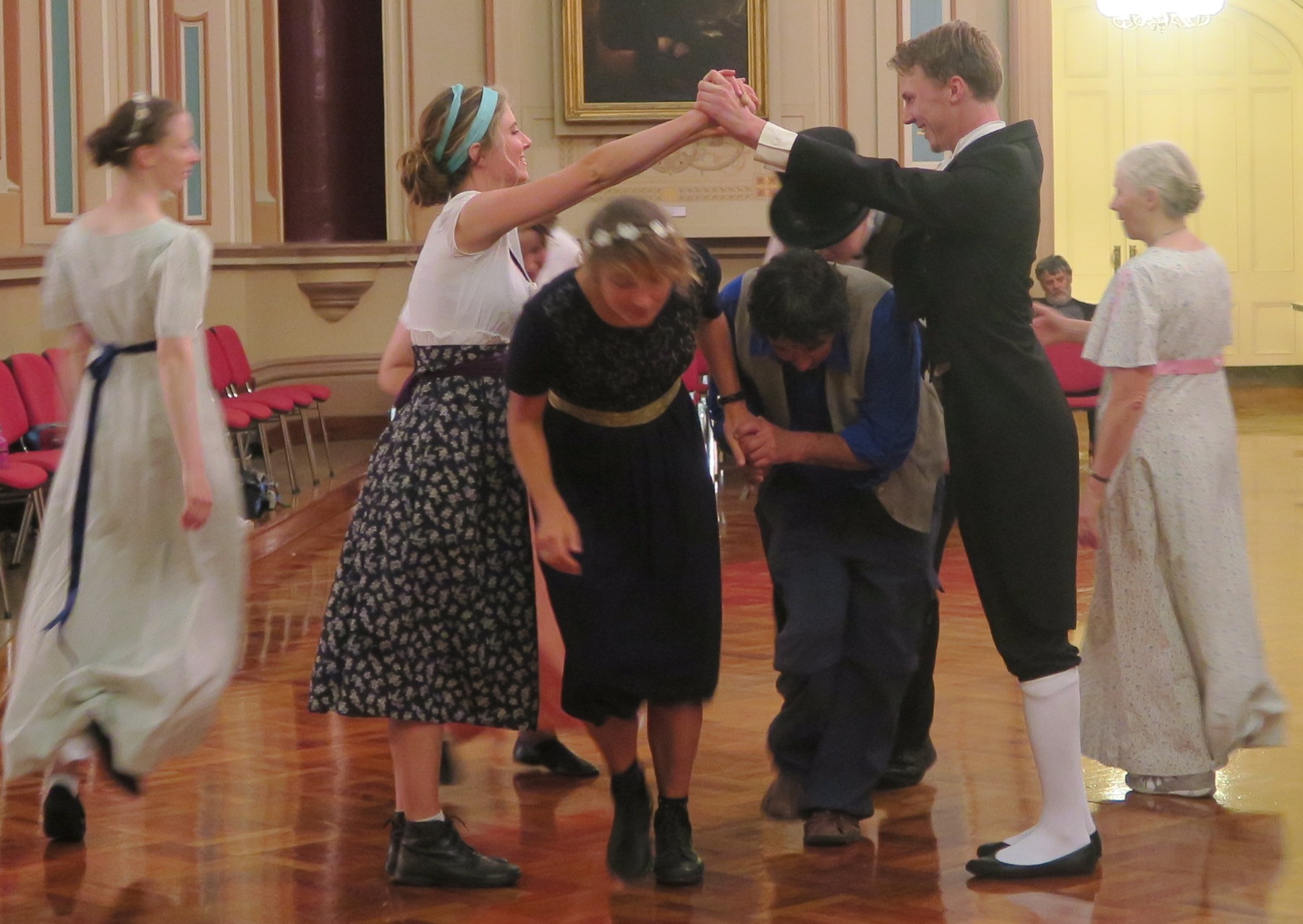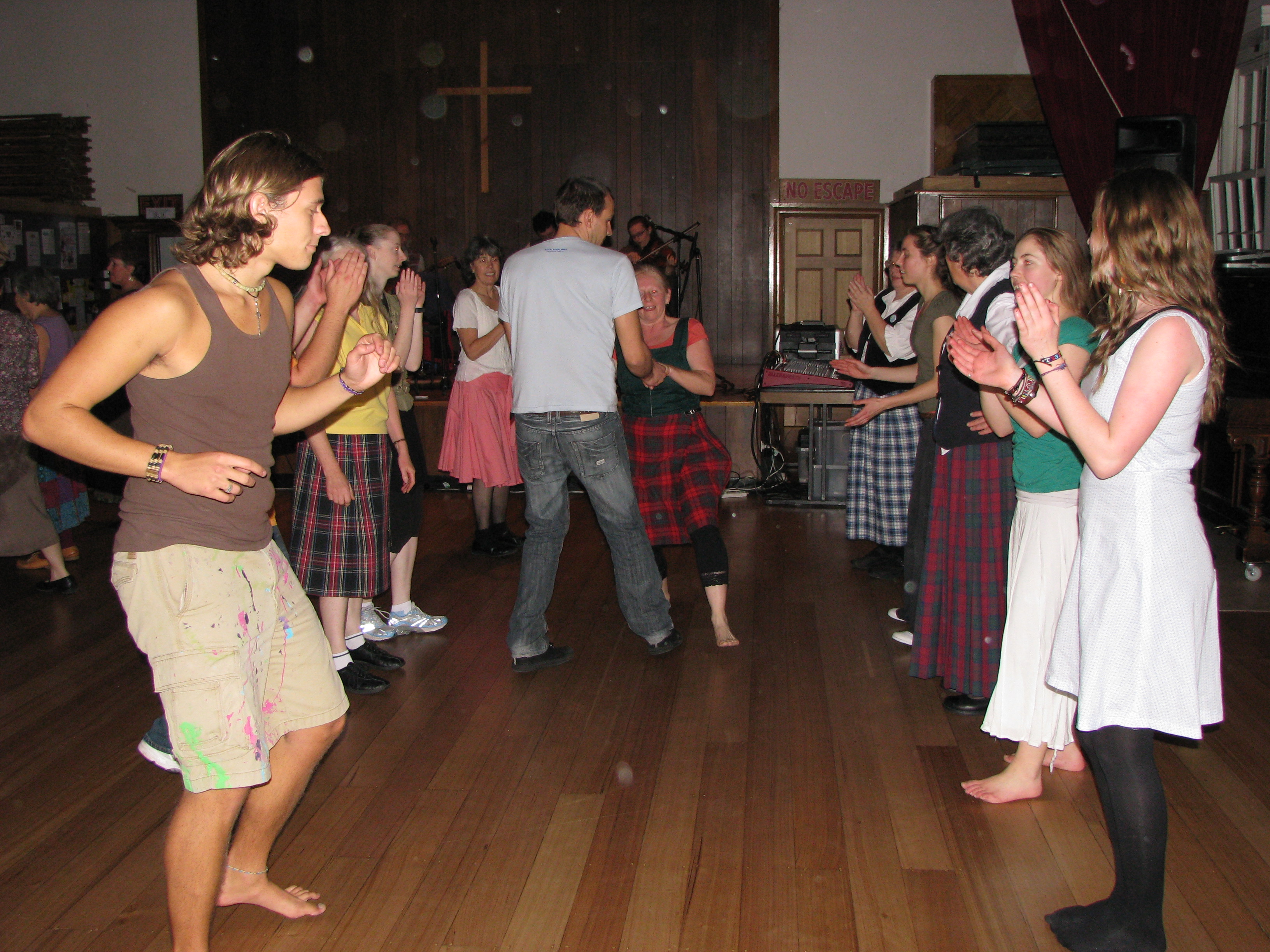 Note: Our dances are currently in recess until because of the COVID-19 pandemic. Please check with us as per the contact details below or the event box to the right of this, for the status of forthcoming dances.
However, we are also running Danceoholics Virtually Unanimous, online dances via Zoom. Contact folkdancetas@gmail.com if interested.
Information for when we are once more able to dance in person …
Last Saturday of each month March-Nov (except Easter), 7:30pm (but see panel to the right for special events) Note: For 2020 only, the October dance will be on 17th Oct, not the last Saturday. See folktas.org/steampunk.
Folk dances in different traditions with great live bands
St James Hall, 462 Elizabeth St, Hobart (off Rupert Ave, opposite Blue Gum, behind church)
OR for special balls, Hobart Town Hall, 50 Macquarie St
St James Hall dances: $18 / $16 (conc.) / $15 (memb.) / $9 (student)
Spirited dancing to fantastic live music by Tasmania's finest dance bands. Dances include bush dances, balkan dances, regency dances, renaissance dances, Irish ceilis, Scottish ceilidhs, contra dances, contemporary and traditional Australian dances.
All dances taught. No partner or dancing experience required. All ages welcome. Please bring a plate of supper.
See full details of particular dances on Dance Folk Tasmania!
Info: 03 6273 2127 or folkdancetas@gmail.com
Note: We also have contra dances twice per month (first and third Mondays) and Danceoholics Unanimous once per month (second Friday)
Facebook: #hobartfolkdances