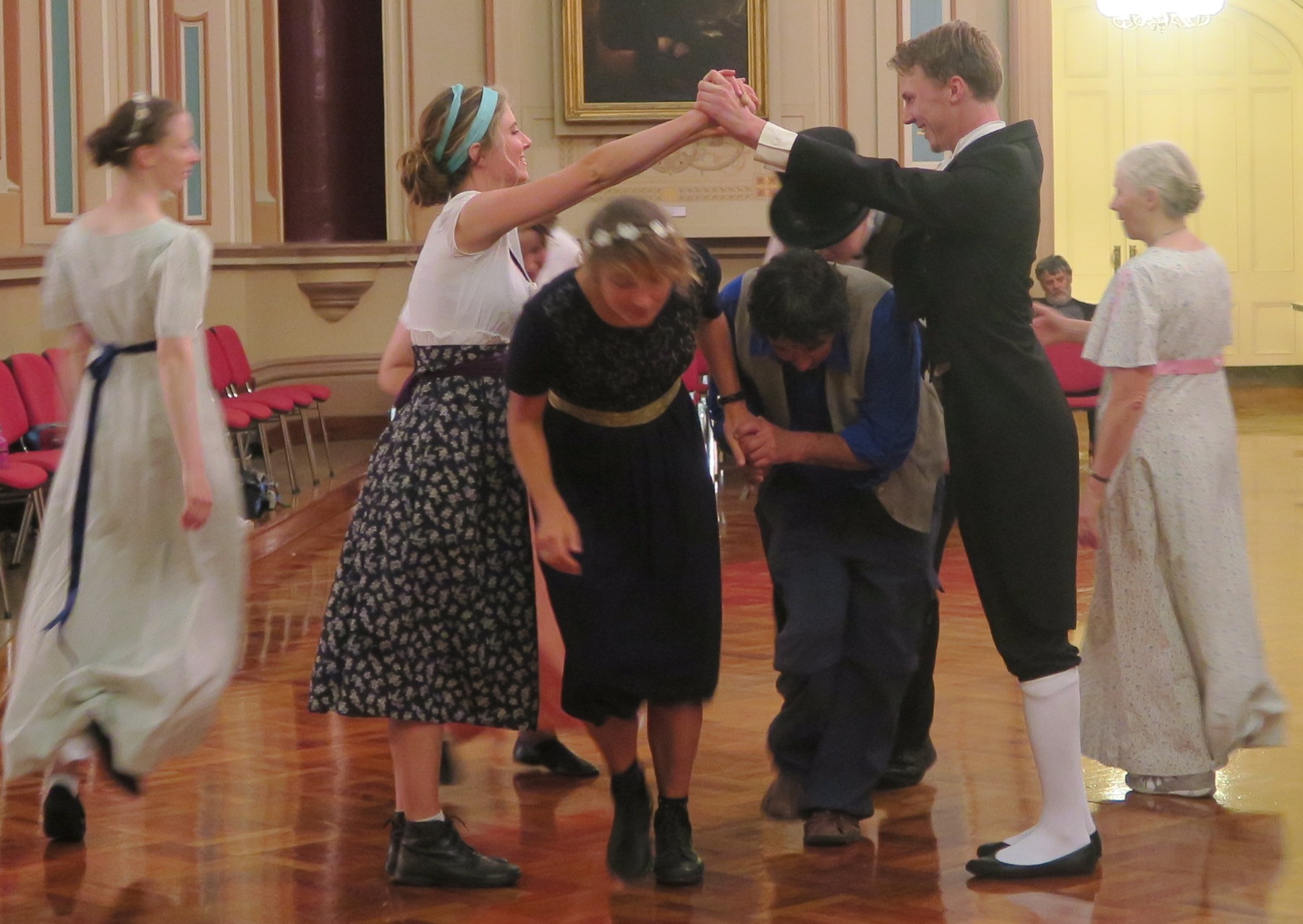 On the eve of Valentine's Day, take that certain step towards falling in love …
Grand Regency Ball and Harp Concert
at the historic Hobart Town Hall (Macquarie St, Hobart, Tasmania)
SAT 13th FEB 2016
7:30-12:00
Fine period Tasmanian music by the Tasmanian Harp Ensemble
Dancing Master: David Wanless
Tickets:
$25/ $22/ $20/ $15 (student or u/14)
trybooking.com/JSFN
or at the door
All dances taught. No dancing experience or partner required.
All ages welcome.
Please bring a plate of supper befitting a ball. Bar available.
Period attire admired but not required.
Optional workshop at the Town Hall, 2:00-4:00pm
Including Mundy's Quadrille
Learn some dances and steps before the ball if you wish. Amongst other dances, learn Mundy's Quadrille and if you desire, be part of demonstrating it at the ball. It won't be taught at the ball.
Live music, $8.
Event page: https://www.facebook.com/events/922368291133156/
(you don't need a Facebook account to view this page)
Folk Federation of Tasmania Inc
Facebook: dance folk tasmania
www.folktas.org/regency
folkdancetas@gmail.com
6273 2127
Meetup: Folk Dance Tasmania
Spirited dancing to fine music. Come to dance or listen and watch.
"To be fond of dancing was a certain step towards falling in love; and very lively hopes of Mr. Bingley's heart were entertained" — Jane Austen
A fundraiser for the Tasmanian Harp Ensemble to perform Tasmanian music in France – raffle tickets for sale
Extra info:
The recently rediscovered Mundy's Quadrilles will be performed at the ball. This suite of quadrille music was composed by colonial artist Henry Mundy.
The ball will feature music by 19th Century Tasmanian/Scottish convict, fiddler and composer Alexander Laing.