The Overland Track Suite
Dances for Tasmania's Wilderness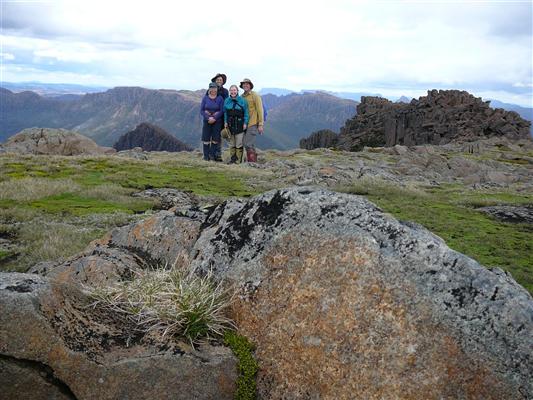 60 page booklet.  Eight new dances and 15 new tunes, with pictures and extensive notes.
By David Wanless, Cathy Hutchinson, Pauline Allingham and Rob Mahony
Published by the Folk Federation of Tasmania Inc., 2010
Download the second edition (PDF format. Free of charge. 34MB file.)
Download the errata for the first edition here.  (PDF format. Free of charge.)
Printed copies (colour cover, black and white inner) are also available subject to numbers from
David Wanless
6 Beverley Grove, West Moonah TAS 7009
folkdancetas@gmail.com or 03 6273 2127
for $15 plus postage and handling.
Please send a cheque made out to Folk Federation of Tasmania Inc. or transfer the money by direct deposit to BSB 067 102, account no. 28013058, Commonwealth Bank, and send an email to folkdancetas@gmail.com stating that you have made the payment.
For further information, please contact David Wanless – see details above.