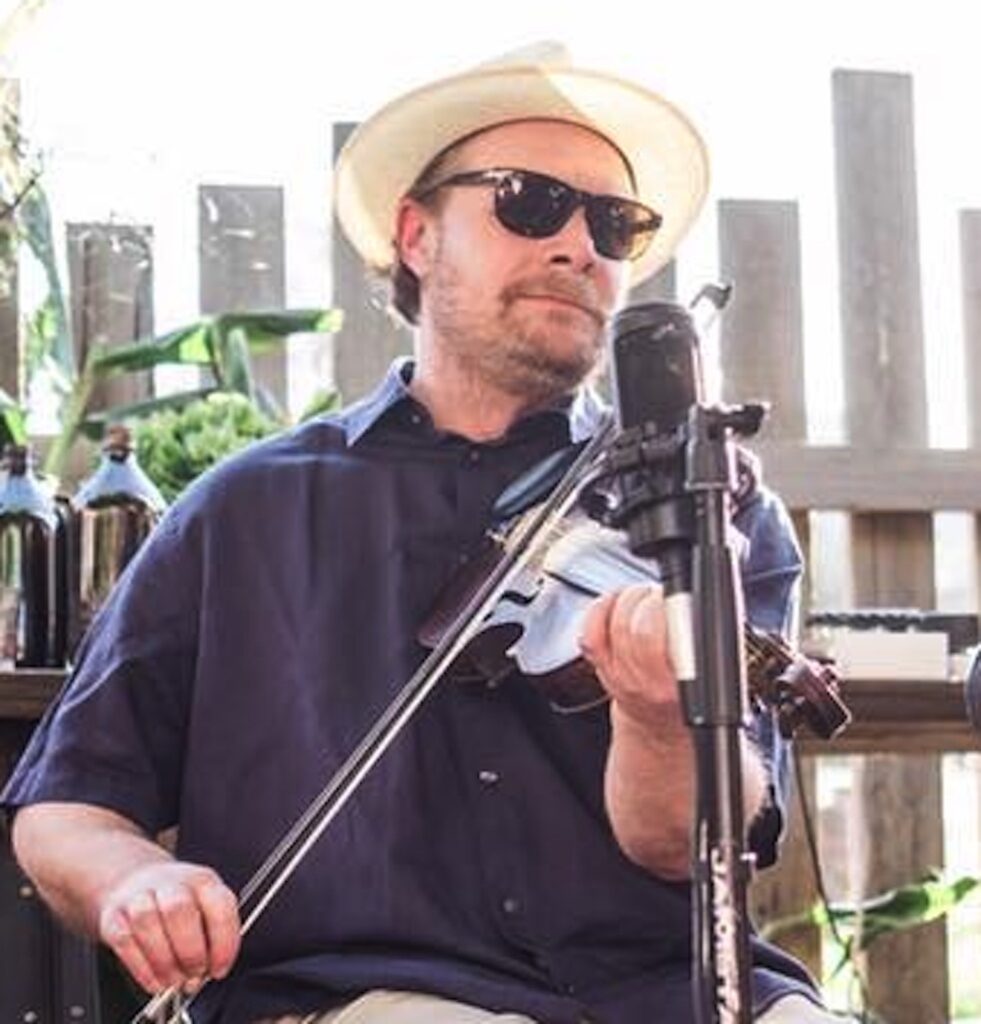 Fiddle workshop: 2-3:30pm
Clawhammer banjo workshop: 3:45-5:15pm
Old-time Dance Party: 7:30pm. With Ross Smithard and Up Jumped Trouble
All at ST JAMES HALL, 462 Elizabeth St, New Town
Tickets: events.humanitix.com/oldtimedanceparty23
Old-time instrumental workshops
Old-time fiddle & Clawhammer banjo workshops with Melbourne based multi instrumentalist and American 'Southern' roots music specialist Craig Woodward.
Oldtime Fiddler, banjoist, Cajun accordionist, singer and front man of 'Flying Engine Stringband', Old-time and Country Blues duo acts 'Woodward & Rough', Craig Woodward & Kat Mear and The 'Johnny Can't Dance' Cajun Band.
Separate 90 minute practical instrumental workshops for beginner level through to advanced players on Old-time fiddle and clawhammer banjo (5-string)
I'll be teaching a couple of simple Old-time tunes (US American Southern) in each class with particular focus on Old-time specific technique, rhythm and phrasing.